Where
Colorado Women of Influence Suite
150 E 29th Street
Suite 250
Loveland, CO 80538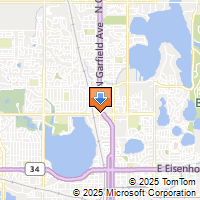 Driving Directions
Girlfriends and Wine with Jonelle Davis
In 2016 we asked for your feedback about our events. As a result, we've made some changes which we think will not only simplify your life but will make our events more enjoyable and easier on you! 
Experience our NEW FORMAT for 2017 with this informal get-together at the COWOI Suite.
YOUR FEEDBACK: "I don't always have time to buy a bottle of wine or a snack, let alone make something to share. Help simplify my life!"

 RESULT: Ann and the hostess will furnish light refreshments, including a red and white wine. YOU pay a small fee to cover the costs.

YOUR FEEDBACK: "There's too much structure. We don't need to introduce ourselves every time. We just want to network and enjoy getting to know each other."

RESULT: No introductions except for a Member to introduce her guest to the group.

YOUR FEEDBACK: "We love finding out more about the business of the hostess. They don't always get a chance to talk."

RESULT: The hostess gets up to 5 minutes to showcase what she does. It's our way to thank her for hosting the event!
We think you will LOVE our new format!
Join Jonelle Davis in the COWOI Suite for our first Girlfriends & Wine of 2017! You'll see her beautiful office and learn a bit about what she does as an "Intuitive" and how her skill can help you!
This social event is a benefit of your COWOI Membership and is open ONLY to Active Members and their invited guests.
If you know of a potential COWOI Member, feel free to invite them to this event but be sure to reguster them.
If your guest has already attended a Girlfriends & Wine, please do NOT invite them again. This is a Members-only social event.
REGISTRATION IS REQUIRED.
REGISTRATION WILL CLOSE AT 25 – the capacity of the COWOI Suite.
Cost: $10 COWOI Active Members – $15 Non-Member Guests