When
Wednesday November 16, 2016 from 5:30 PM to 7:30 PM MST
Add to Calendar
Where
COWOI Suite at Palmer Gardens
150 E 29th Street
Suite 250
Loveland, CO 80538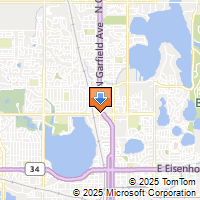 Driving Directions
NEW LOCATION for our November Influence After Hours
Would you like to "try out" the NEW format for our master-mind events?
You'll get to experience the changes YOU asked for! Since 2008, our goal is to ALWAYS be relevant and useful to our Members, and we love putting your ideas & suggestions into place!
YOUR FEEDBACK: "We don't need a fancy location – we have our Breakfast Events at Ptarmigan, and that's enough."

RESULT: We're back at the COWOI Suite, in our own comfortable lounge area. It's an intimate, casual setting. Come as you are – no need to dress up.

YOUR FEEDBACK: "We don't want to pay $30 for the event and then $8 for a glass of wine. We don't need fancy hors d'oeuvres. We're not there for the food."

RESULT: Cost drops from $30 to $10. We furnish light refreshments, including a red and a white wine.

YOUR FEEDBACK: "Less chat. More focus on idea sharing."

RESULT: Limited Applause Moments to those who have a success or breakthrough they'd like to share. 

RESULT: Masterminds – Designated topic each month for discussion. Register if that topic is of interest to you. 

RESULT: Ask, "Is there an area where you need advice or support?"

YOUR FEEDBACK: "Too often one person dominates the discussion."

RESULT: Each session will have a temporary facilitator with expertise on the topic of the month. She will lead the conversations and keep everything fair and everyone on track. 

YOUR FEEDBACK: 'We don't go out of our way to do business with each other."

RESULT: Encourage connections, sharing resources and referrals.
We think you will LOVE our new format!
Our topic for this month is "What are some end of the year tips to get my business ready for 2017." DON'T MISS IT!

Register Now! Registration is limited  and will CLOSE when we hit 20 Active Members and Guests.