[slideshow_deploy id='1325′]
On Wednesday July 22, 2015 we celebrated these 12 Women of Vision!
Debra Benton, author, speaker, CEO coach
Jill Baron, ecosystem ecologist with USGS and CSU
Judy Calhoun, Larimer Humane Society
Louise Creager, Rist Canyon Volunteer FD
Dixie Daly, Tickled Pink Boutique
Beth Heckel, Think Humanity
Cheryl Redmond, Dental Hygiene Fitness
Teri Segelke, J&T Feeds
Melissa Venable, Hope Lives! Lydia Dody Breast Cancer Support Foundation
Tricia Vincent, OtterCares Foundation
Allison (and Meredith) Yacht, BraveHoods
WHERE
Ft. Collins Hilton Hotel
425 W Prospect Road
Ft. Collins, CO 80526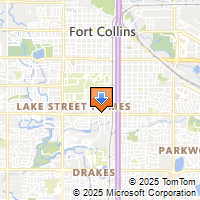 Driving Directions
CONTACT
Ann Clarke: 970-817-5315 or gala@COWOI.org
It's time for the 2015  Women of Vision Gala !
Join your colleagues and friends for our evening of GLITZ and GLAMOUR to honor twelve Women of Visionwho have impacted our lives and our communities!
The evening begins at 5:15pm with a champagne reception in the beautiful atrium

 of the Ft. Collins Hilton Hotel

Enjoy a glass of champagne, compliments of the Hilton Hotel. 

Greet old friends, make new ones, and enjoy this casual hour of elegance.
At 6:15pm the doors to the Ballroom open and the magical evening begins with the Proclamation designating July 22nd as "WOMEN OF VISION DAY." 
We set the stage to honor these everyday women, your neighbors and friends…who didn't say "Someone should do something" but instead said, "I am going to do something!"
The focus of the evening is to honor twelve women of our community who are truly "Women of Vision:" These women have demonstrated visionary approaches in their professional and volunteer endeavors and have made a contribution to the well-being and empowerment of women locally, nationally, and internationally. They have enriched the lives of others with their courage, intelligence, talent and – of course – vision. They inspire us all through their innovation and leadership.
Registration is easy! Just click on the link below to register and pay.
When you register, select one of these three gourmet meals: 
Remy Martin Sirloin with 

Haystack Farms Mashed Potatoes with Goat Cheese, 

Zucchini and Squash Sauté with Red Peppers 

Glazed Salmon with Chef Patrick's Special Sauce, with 

Haystack Farms Mashed Potatoes with Goat Cheese, 

Zucchini and Squash Sauté with Red Peppers

 

Stuffed 

Vegetarian – Portabella Mushroom Cap filled with Sundried Tomatoes, Basil, Red Onion, Mozzarella and Finished with a Balsamic Reduction with 

Zucchini and Squash Sauté with Red Peppers
And just look at these fabulous CHOCOLATE DECADENCE desserts! 
Triple Chocolate Mousse  AND
Chocolate Torte (Gluten Free)
All meals including desserts are GLUTEN-FREE

.

Indicate your entree preference when registering!
Don't miss this evening of CELEBRATION to honor our 2015 Women of Vision!
REGISTRATION IS NOW OPEN – $75 per person or get a table for 8 for $520. Child's meal is $50.

REGISTRATION CLOSES AT MIDNIGHT JULY 17th
NO WALK-IN REGISTRATIONS
REGISTRATIONS MUST BE PRE-PAID
Checks must be received BEFORE the Gala.
Once your reservation has been taken, there are no refunds!
For information about reservations, contact Laureen Persson – gala@COWOI.org or 970-817-5315
Don't miss this exciting evening of fun and celebration!