The Women of Vision Gala
is coming!
Join your colleagues and friends for our evening of GLITZ and GLAMOUR to honor twelve Women of Vision who have impacted our lives and our communities!
The evening begins at 5:15pm with a champagne reception in the beautiful atrium

 of the Ft. Collins Hilton Hotel

Enjoy a glass of champagne, compliments of the Hilton Hotel. 

Greet old friends, make new ones, and enjoy this casual hour of elegance.
At 6:15pm the doors to the Ballroom open and the magical evening begins with the reading of  the Proclamation designating July 20th as "WOMEN OF VISION DAY." 
We set the stage to honor these everyday women, your neighbors and friends…who didn't say "Someone should do something" but instead said, "I am going to do something!"
The focus of the evening is to honor twelve women of our community who are truly "Women of Vision:" These women have demonstrated visionary approaches in their professional and volunteer endeavors and have made a contribution to the well-being and empowerment of women locally, nationally, and internationally. They have enriched the lives of others with their courage, intelligence, talent and – of course – vision. They inspire us all through their innovation and leadership.
Registration is easy! Just click on the link below to register and pay.
When you register, select one of three gourmet meals:
Porcini Crusted Sirloin with Wild Mushroom Demi-Glace, accompanied by Horseradish Mashed Potatoes and Parmesan Broccoli

Honey Soy Salmon with Wasabi Drizzle, accompanied by Five Spice Roasted Potatoes and Parmesan Broccoli
Vegetarian but not vegan: Stuffed Cremini Mushrooms with Spinach & Artichoke on a bed of Creamy Polenta, accompanied by Parmesan Broccoli
Desserts: Fruit Mélange in a Chocolate Cup (gluten-free) or Lemon Meyer Cake
All meals one one dessert are GLUTEN-FREE. 
Indicate your entree preference when registering!
Don't miss this evening of CELEBRATION to honor our 2016 Women of Vision!
REGISTRATION IS NOW OPEN

Early Registration – $85 or Table of 8 for $600

COWOI Members – $75 or Table of 8 for $550
REGISTRATION CLOSES AT 5pm JULY 15th – NO WALK-IN REGISTRATIONS – REGISTRATIONS MUST BE PRE-PAID. Checks must be received BEFORE the Gala.
Once your reservation has been taken, there are no refunds!
Don't miss this exciting evening of fun and celebration!
Contact Event Planner Raegan Eisele –  rmeisele@outlook.com or 903-272-2747 if you have questions.
Register Now!
WHERE
Ft. Collins Hilton Hotel
425 W Prospect Road
Ft. Collins, CO 80526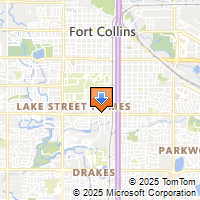 Driving Directions
CONTACT
Laureen Persson: 970-691-5646 or gala@COWOI.org
Who will be our  2016 WOMEN OF VISION?